In the node detail page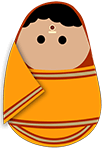 Kannada
Spiced Lentil Powder (Chutney Pudi)
Duration: 30 minutes
Serves:

10 to 12 people

Spice Level: Zero
Authenticity Slice
This Pudi can be safely stored for up to 6 months, and as the Pudi's ingredients are all dry-roasted, there is no need for refrigeration. However, care must be taken to roast and grind every dal separately and uniformly as this greatly enhances the taste of the Pudi and also gives it a longer shelf-life.
Trivia Tadka
'Pudi' literally means 'powder' and the typical Karnataka-style chutney powder is an essential condiment found in most households of the region, especially since it is used in and with a variety of dishes. The Pudi is found in all south Indian kitchens and comes in many regional flavours and ingredient combinations. Kannadigas prefer their Pudi with a dash of coconut and tempering, unlike in Andhra Pradesh. Chutney Pudi is traditionally savoured with steamed rice and ghee, or mixed in curd to be served as a dip with chaklis, a South Indian rice and lentil snack.
Ingredients
Urad dal (black gram)

(1 cup)

Chana dal (split chickpeas)

(1 cup)

Arhar dal (split pigeon peas)

(¼ cup)

Coconut, grated

(1 cup)

Sabut lal mirch (dry red chillies), spicy variety (preferably Guntur chillies)

(1 cup)

Dry red Kashmiri mirch

(1½ cup)

Kadipatta (curry leaves)

(1 cup)

Imli (tamarind)

(1, big lemon-sized ball)

Gud (jaggery)

(¼ cup)

Salt

(to taste)

Mustard seeds (rai), small reddish

(1 tsp)

MTR Haldi Turmeric Powder

(1 tsp)

Hing (asafoetida)

(1 tsp)

Sunflower or coconut oil

(4 tbsp)
Method
In a frying pan, dry roast the chana dal on a low flame till it begins to change colour and starts giving off a heady aroma. Take care that it doesn't turn brown, or else it will overpower the dish's taste in an unpleasant way. Once done, transfer to a plate and allow it to cool.
In the same frying pan, dry roast the urad dal till it turns pinkish in colour. Transfer to a plate and allow it to cool.
Again, in the same pan, dry roast the arhar dal and transfer to a plate for cooling.
Next, dry-roast the grated coconut till the strands turn crisp. Transfer the coconut onto a separate plate.
Add 1 tsp of oil to the frying pan and fry the sabut lal mirch and the Kashmiri mirch on a low flame, stirring continuously. After about half a minute, add the kadipatta and continue to stir till the mirch and the leaves turn crisp. Transfer them to the roasted coconut plate.
Now, dry roast the imli on a low flame till it turns crisp and loses all its moisture. Transfer it to the plate with the roasted mirch. Allow everything to cool.
Once the ingredients have reached room temperature, coarsely grind each dal separately and transfer both into one big bowl.
Next, grind together the mirch, kadipatta, imli, coconut and salt to get a coarse powder. Transfer to the bowl containing the dal powder and mix well.
Prepare the tempering. Heat 1 tbsp oil in a kadhai and add the mustard seeds. As they start spluttering, add hing and the MTR Haldi/Turmeric Powder and switch off the flame. Pour this tempering over the mixture in the bowl and mix well again.
Check for and adjust the seasoning if required.
The Chutney Pudi is ready to be served with idlis, dosas, or steaming hot white rice with a dollop of ghee on it.
Store the remaining Pudi in an air-tight container.
RELATED RECIPES
4,580

views +

6,896

views +
Scroll To Top