Discover the world of authentic Indian cuisines.
Which cuisine would you like to explore?
Search authentic Indian recipes here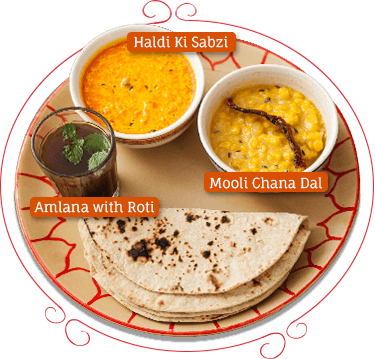 FEATURED MEAL OF THE WEEK
For a winter time combo meal, this is the one preferred by the Rajasthanis. While the kachchi haldi comes with a lot of health benefits (it is a good antiseptic), the Mooli chana Dal is a perfect hot food for the desert winters which tend to get...
Cook this meal
Let us help you cook it perfect.
Know the story of Pav Bhaji
Did you know Pav Bhaji originated in Mumbai as a midnight meal for mill workers?
Read More