Discover the world of authentic Indian cuisines.
Which cuisine would you like to explore?
Search authentic Indian recipes here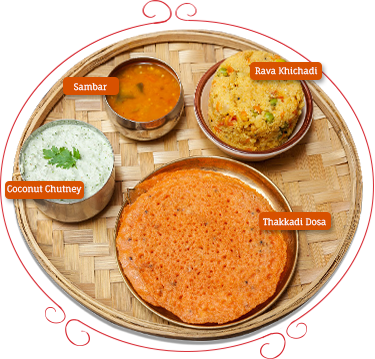 FEATURED MEAL OF THE WEEK
In traditional Tamilian homes, the Rava Khichadi-Thakkadi Dosa combination is one of the most nutritious breakfast meals and a favourite for a lazy Sunday. This meal finds its mention as early as the 10th century Tamil Sangam Literature, where it has...
Cook this meal
Let us help you cook it perfect.
Know the story of Pav Bhaji
Did you know Pav Bhaji originated in Mumbai as a midnight meal for mill workers?
Read More